About HVH - Luxury Residential Home Builder in Middle Tennessee
Harpeth Valley Homes is a character-led business, built on positive vendor and supplier relationships. Within all of our communities, we strive to deliver the best products, services and experience to our clients.
Founded in 2020, Harpeth Valley Homes is able to bring a wealth of knowledge to the Middle Tennessee housing market. Combined, our team has over 40 years experience in the construction industry, ensuring you get the home and community style living your family deserves. The founders of Harpeth Valley Homes offer our buyers a simplified experience with a luxury, cutting edge product.
Why Harpeth Valley?
Harpeth Valley Homes strives to create luxury, affordable communities to suit our clients needs. The homes in our communities are built to follow the guidelines of the Harpeth Valley Home difference—higher end finishes and more attention to industry trends. Enjoy the luxury home you deserve at an affordable price.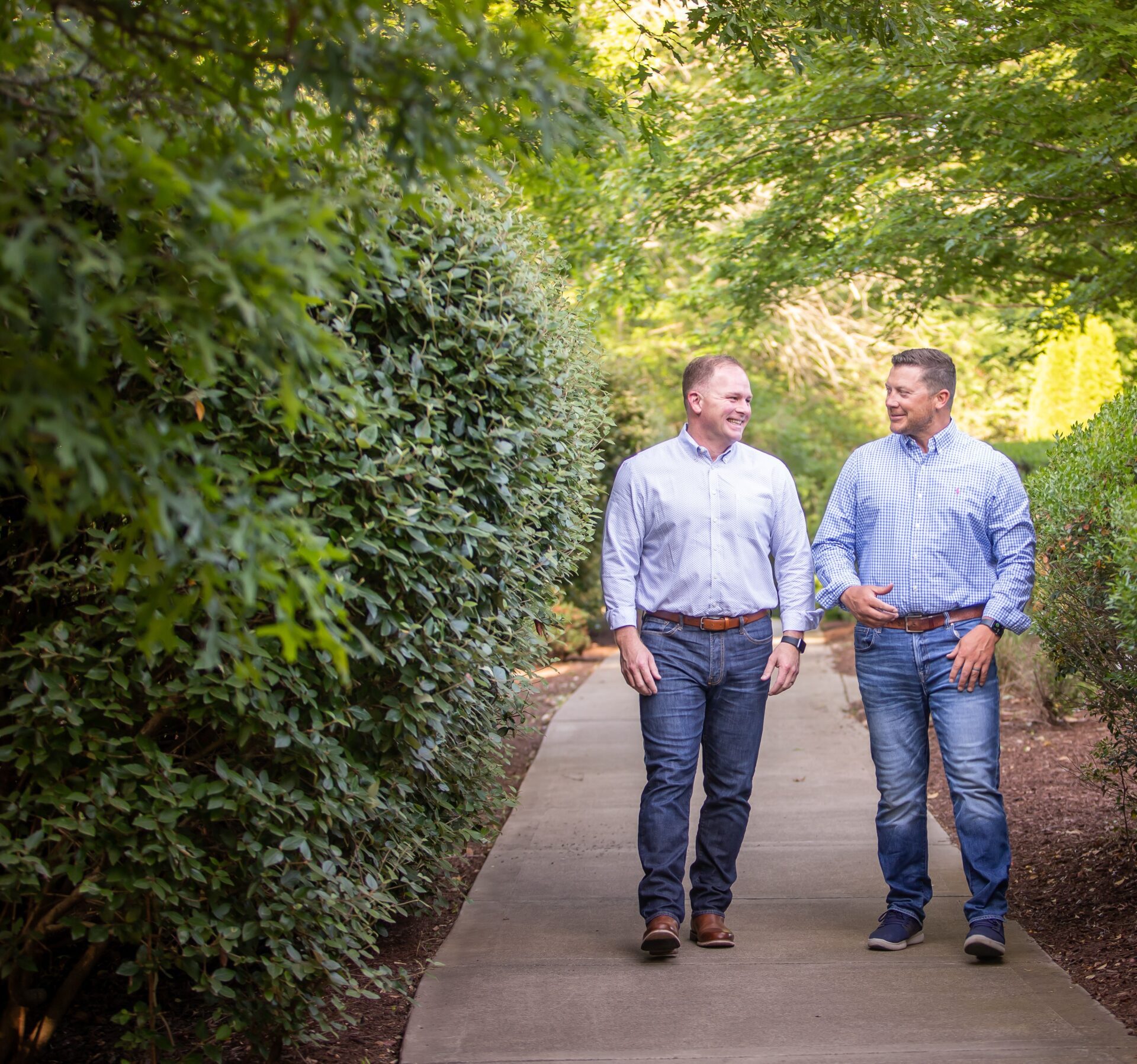 Meet Our Partners
Jay Hosay
Meet Jay Hosay, one of the founders of Harpeth Valley Homes. With a degree from the Vanderbilt Owen Graduate School of Management, Jay has past experience in Executive Leadership with Fortune 500 home builders and led construction teams as the Head of Operations for a variety of residential and commercial companies.
With Jay Hosay's vast industry experience and expertise, Harpeth Valley Homes is able to provide our clients with the most desirable homes on the market.
Chris Carpenter
Meet Chris Carpenter, one of our founders here at Harpeth Valley Homes. Chris brings a wealth of knowledge and expertise to the production side of Harpeth Valley Homes.
From VP of Land and Production with Fortune 500 home builders to project management and extensive customer service experience, Chris Carpenter is a leading force in the construction of our communities.
Working With Harpeth Valley Homes
Sales
At Harpeth Valley Homes, our goal is to provide a superior product at an incedible value to our homeowners. We not only build, homes, we create communities. With the end result in mind, our homes have been carefully designed and selected by our expert design team. With curated and elegant design selections for buyers to choose from, Harpeth Valley Homes will ensure you get the home of your dreams.
Construction
Harpeth Valley Homes expert project managers oversee every aspect of the construction process on your future home. With years of experience, rest assured, the best project managers in the business have been intentionally selected to work on our unique, luxury neighborhoods. We pride ourselves on being in business with the best vendors and trades in the industury, ensuring that your home is built to the highest quality standards.
Orientation
A new home orientation, also known as a walk through, will occur one week prior to closing on your new Harpeth Valley Home. During your new home orientation, you will have the opportunity to learn how the systems in your home operate, to ensure maximum efficiency for your family's needs.
Warranty
Harpeth Valley Homes provides a comprehensive 1-2-10 Warranty Guarantee. With our dedicated team of professionals and excellent vendor relationships, you are sure to have the peace of mind you deserve and the coverage that you need once you've closed on the home.